The Engine increases gallons and profits by strengthening your customer base.
The Energy Engine is a web-based e-commerce platform designed to serve the unique requirements of heating oil, propane, commercial fuels and related energy product sales. Clients receive leading edge advantages such as a fully customizable user interface, fully customizable business rules, cloud computing, continual system enhancements, remote hosting and low, low deployment and operating costs. There is nothing that compares with the Energy Engine in terms of features, ability to acquire customers and exceptional ROI potential.

360-Degree Customer Coverage Wheel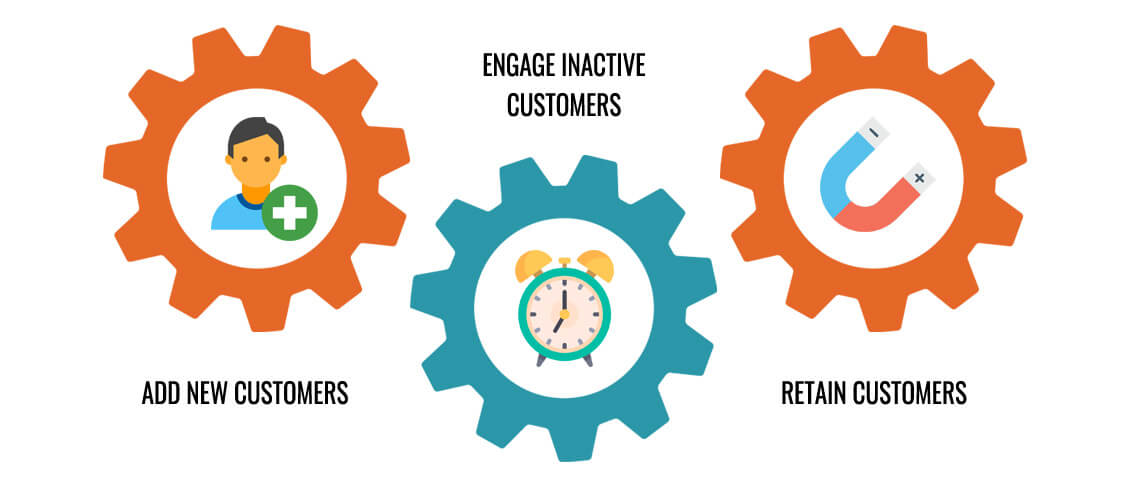 How The Engine Works
See Exactly How Ecommerce
Can Work For Your Business
Mini-Demo Video
Watch Video
Resources
Energy Engine Growth Spurs Addition of Chief Operating Officer
Energy Engine, the market-leading e-commerce solution provider, based in Stroudsburg, PA, today announced the advancement of Mark Stillman to the new role of Chief Operating Officer. Stillman, a founding partner of the Energy Engine, and president of sister company Energy Edge Advisory Group will now assume the role of COO at Energy Engine.  Mark will […]
The Last 3 Months Will Create A New Fuel Customer
How COVID-19 is causing dramatic changes to consumer behavior We are living in an unimaginable world. The ongoing coronavirus pandemic feels eerily like a science fiction movie, with scenes of deserted streets, grocery shortages, and frightened people walking around in masks. No one had ever heard the phrase "social distancing" before March, yet now we […]
NPGA 2020 – 'Will-Call Elevated' Panel Session
Bringing NPGA To You! Will-Call Elevated Panel Discussion Listen in as three leading voices in the industry (Tedd Jeffcoat, Julia Miller, and our own Mark Stillman) discuss the increasing viability, prominence, and impact of Will-Call customers in the propane market.