The Engine increases gallons and profits by strengthening your customer base.
The Energy Engine is a web-based e-commerce platform designed to serve the unique requirements of heating oil, propane, commercial fuels and related energy product sales. Clients receive leading edge advantages such as a fully customizable user interface, fully customizable business rules, cloud computing, continual system enhancements, remote hosting and low, low deployment and operating costs. There is nothing that compares with the Energy Engine in terms of features, ability to acquire customers and exceptional ROI potential.

360-Degree Customer Coverage Wheel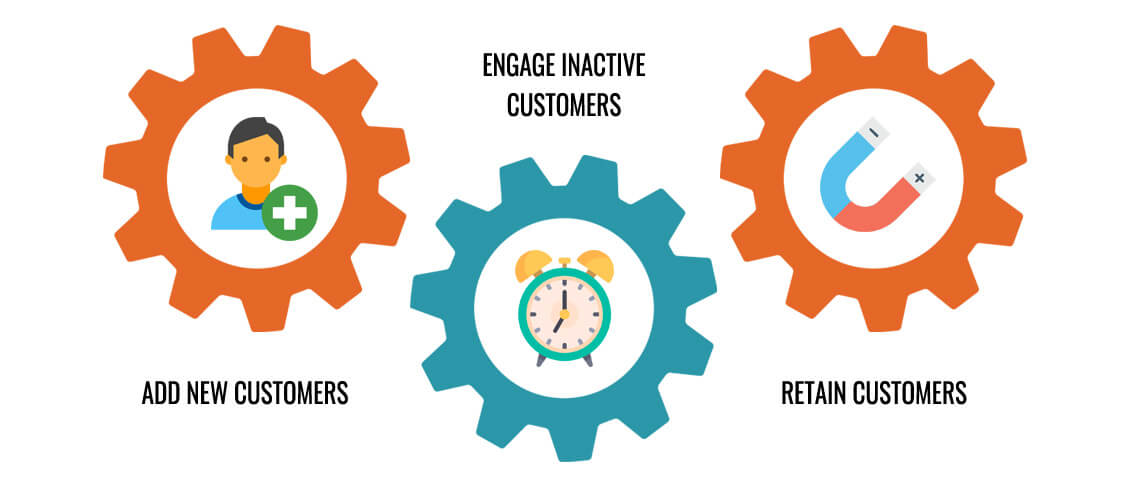 How The Engine Works
See Exactly How Ecommerce
Can Work For Your Business
Mini-Demo Video
Watch Video
Resources
NPGA 2020 – 'Will-Call Elevated' Panel Session
Bringing NPGA To You! Will-Call Elevated Panel Discussion Listen in as three leading voices in the industry (Tedd Jeffcoat, Julia Miller, and our own Mark Stillman) discuss the increasing viability, prominence, and impact of Will-Call customers in the propane market.
How The Energy Engine Works
See The Energy Engine In Action! Watch Our Mini-Demo And See What Ecommerce Really Does. Interested in seeing more of the Energy Engine? We have you covered. Check out our mini-demo of the Energy Engine's functionality. We go over how the Engine integrates with your current business, how it improves the day to day lives […]
How To Grow Gallons When Degree Days Disappear
The sky is falling, the sky is falling!  Yup, it looks like the winter of 2019-2020 will go down as another one that never showed up.  Degree days are anywhere from 10%-20% below normal (whatever normal is these days).  Gallons are down about the same and even more depending on who you talk to including […]