Heating Oil & Propane Sales
Where on-demand customers are leading the charge
Have you been resisting change in how your fuel business operates? Don't believe in e-commerce? Don't worry. We're not here to sell you on our solutions. Not on this page at least. We'll let your market and the global economy do the talking for us.
On-demand customers are growing fast. The problem is they didn't tell you how fast, or how much it would impact your business. Perhaps they are a little shy. But who can blame them? Between Netflix, Amazon, and Facebook, they have a lot on their plate.
Now, here's the good news—we've been listening to on-demand customers for years. And the message is clear. They love to buy products and services online. And heating oil and propane is no exception. They just ask for one thing. Fair cost and added convenience. Are you ready to meet your market and the increased demand?
Studies by Energy Engine clients show that online customers are extremely loyal, debunking the common myth that on-demand customers are unreliable. In fact, some clients reported online customers to have a repeat rate up to 78%. ARE INFLUENTIAL
Per a survey by Burston-Marsteller, the on-demand economy has played a major role in the growth and direction of the economy in the United States; over 86 million Americans used an on-demand service. LIKE TO SPEND MONEY
The on-demand economy is attracting more than 22.4 million consumers annually and $57.6 billion in spending according to data from the National Technology Readiness Survey* (NTRS). HAVE HIGH EXPECTATIONS
Google describes today's consumer as super-empowered and more impatient than ever before. People are making on-the-spot decisions and expect to get quality products and services immediately.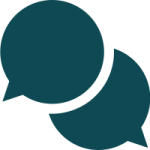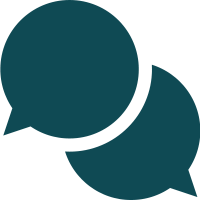 Have Questions?
The mission of Energy Engine LLC is to propel the fuel industry into the digital age with a culture of continuous improvement and collaborative learning. We pride ourselves on being an industry thought leader and welcome all questions and feedback.
Reviews From On-Demand Customers
There is no doubt about it—people want to buy fuel from you online
Laurie Sweerus
I have been using them for 2.5 years and never had an issue. The drivers are friendly and professional. Easy online ordering and great prices. Always delivered on or before the date they say.
Dan Scimeca
I placed an order online for oil today and they showed up two hours later with our delivery. I was not expecting them until Monday or Tuesday. Going to keep using them. Great price and service!
Jeffrey Bolash
Never had any problems. Great price. Deliver when they say they will and being able to do everything online is great!
Patricia Ferris
I have been a loyal customer for over a year. These guys are the best. Fast delivery. Fantastic communication. They keep me warm all year round. Online ordering is easy and user friendly. No need to compare.
Rachel Ha Ray Da
I found them to be the lowest price. Placed an order online, which gave me a discount, and they were at my door 45-minutes later. Talk about service! I will definitely be using them again. Keep up the great work!
Lisa McGee
An efficient, professional, top-quality business. I've been a customer since 2013 and just used another coupon on my online order. The website provides ease of use for clients.