For online payments, you need a processor who is reliable, uses the latest technology, does not compromise security; can handle credit cards, debit cards and all the other forms of e-payment; and can get your money into your bank account quickly and at a reasonable fee. We work regularly with the following companies who know the fuel industry well and have demonstrated their professionalism and progressive business practices.

Tiger Payment Solutions delivers customized payment solutions to companies of all sizes. From small "mom-and-pop" shops, to the largest retailers, to government, e-businesses and everything in between, Tiger helps companies leverage the latest in electronic payment technologies to move commerce reliably, accurately, and securely.

AVATAS Payment Solutions is a pioneer in reducing payment processing expenses for the energy and service industries. They focus their attention on payment automation while reducing expenses for transactions with MasterCard, Visa and Discover. AVATAS also offers a full array of payment options including online payments, EFT, mobile payments and check by phone.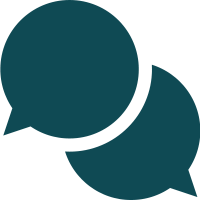 Have Questions?
The mission of Energy Engine LLC is to propel the fuel industry into the digital age with a culture of continuous improvement and collaborative learning. We pride ourselves on being an industry thought leader and welcome all questions and feedback.